Indexing
The journal is abstracted/indexed in following databases:IJERE Journal is under process of indexing in ERIC and SCOPUS database in 2021.
Each paper published in International Journal of Educational Research Review (IJERE) is assigned a DOI® number and ORCID code, which appears beneath the author's affiliation in the published paper. Click HERE to know what is DOI (Digital Object Identifier)? Click HERE to retrieve Digital Object Identifiers (DOIs) for journal articles, books, and chapters. https://doi.org/10.24331/ijere.685090
Crossref makes research outputs easy to find, cite, link, assess, and reuse.
https://search.crossref.org/?q=+2458-9322
OpenAire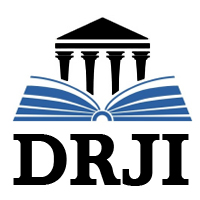 Akademik Dizin DRJI:Directory of Research Journals Indexing
SOBİAD
https://atif.sobiad.com/index.jsp?modul=arama-sonuclari&searchword=International+Journal+of+Educational+Research+Review&alan=sosyal&secenekler=reference
---